INDUSTRIAL
Comprehensive and innovative powering and maintenance solutions.
Headquartered in Richmond, Virginia, Luck Stone is one of the largest family-owned and operated producers of crushed stone, sand and gravel in the nation. Founded by Charles S. Luck Jr. in 1923, the company has thrived under the leadership of three generations of the Luck family.
• We have worked for this client for 25 years. We have installed Controls, Breakers, Panels, conduits, wiring, and Motor/Controls Terminations. We are currently working for this client also on Emergency Basis.
• Some of their plants are completely automated. Pushing one button turns on high conveyor systems to come on in sequence. All plants are PC wiring, with Mining regulations that are strict. We have worked very close with their engineering dept. in all installations. We have a prefab shop that have completed and shipped their electrical stations in portable enclosures.
This is a pharmaceutical processing plant that has multiple operations in manufacturing in many forms. The infrastructure that supports this factory displays the many facets of electrical work needed with demanding schedules to maintain their productivity.
• Type of work performed on this site: Clean/Sterile Rooms, High/Medium Voltage Distribution, Switchgear installations, MCC and modifications, Emergency Generators with parallel equipment. Production assembly lines, medical packaging equipment line wiring, instrumentation, refrigeration/freezer and cold storage.
We are currently working onsite with Merck's Electrical Engineering Dept. on a new design to benefit the plant efficiency. This design is to recapture and redirect surplus steam to an onsite steam generator. This process will save energy and costs to the owner.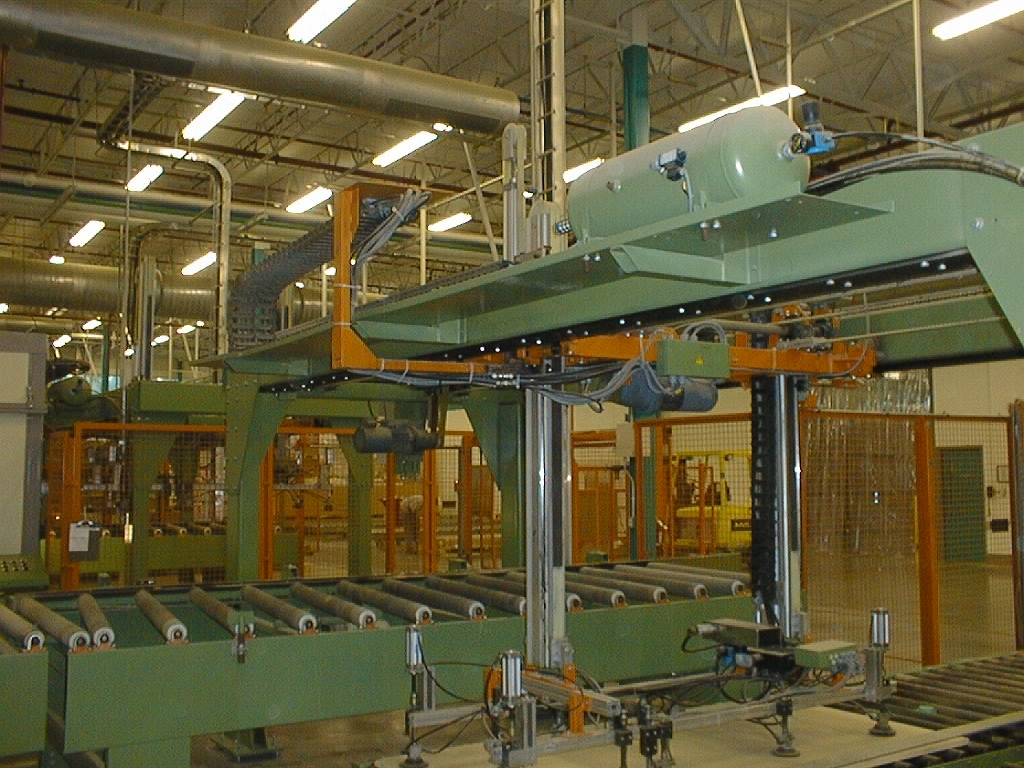 The Klöckner Pentaplast Group is a global leader in rigid plastic film solutions for pharmaceutical, medical devices, food, electronics, and general-purpose thermoformed packaging, as well as printing and specialty applications. Founded in 1965, Klöckner Pentaplast has grown from its initial facility in Montabaur, Germany, to current operations in 12 countries with 18 production sites.
• We have worked in this facility since 1983 in 5 different plant locations, completing countless installations, power/equipment upgrades, rewiring various assembly lines, and emergency equipment shutdown repairs.
• Our Data Center capabilities extend back to the start of our company. In the early 1980's Ken Smith, Chairman of the Board of Design Electric, Inc., traveled to Montabaur, Germany to tour the PVC manufacturing plant of Klöckner Pentaplast.
• This included a Data center that Design Electric installed on a design-build basis. This work has been upgraded and added onto by Design Electric over the years. We have been involved in all control wiring, Data center wiring, and Fiber Optics, mostly on a design-build basis for over 25 years.
• We are currently onsite replacing their process heating and Hydraulic Control Systems for them. This will be the 4th upgrade we have done on just this line only. This includes taking care of work on their PLC, Drive, and Controls systems.
Gatorade: Located in Wythe County's Industrial Park (Progress Park), this new state of the art bottling/processing plant encompasses more than 21 acres of the lots 134 acres under one roof.
We have completed:
• Sugar Silo Wiring
• Conveyor Wiring
• Labeling Machine Equipment feeds
• Fiber Optic Cabling Systems
The White Wave Foods Company makes and sells branded plant-based foods and beverages, coffee creamers and beverages, and premium dairy products throughout North America and Europe.
• Our involved history with this client, working with controls and building maintenance, has led us to be currently working in the facility adding liquid production lines, new switchgear, new process line wiring, control panels, frequency drives, sensors, and valves. In addition, we are installing the new switchgear for the lines. We are finishing up this job and are now being given the next line to move forward with installing the same.
• Waste Water Treatment System upgrades: This upgrade consists of 4 new generators and numerous large blowers, as well as PLC upgrade.
American Color: Grow high quality plants at a competitive price, and better the world while doing so. What used to be a 5 acre modest family business has grown into 20 acres under roof and 15 acres of outdoor production space. With 5 acres newly added, American Color continues to expand.
• We are currently working for this facility on automated controls for their growing systems. We have worked with this client for 15 years. This includes wiring their seeding and planting machinery, also PLC sophisticated controls for auto watering.
For over 35 years, Zamma Corporation has been a leader in pre-finished profile molding technology for the home improvement and commercial construction markets.
• We have worked for this facility multiple times and have recently moved machines from Canada to Orange, Virginia. We have also worked in North Carolina for them as well. We are currently doing work for them on their Controls Systems, Boiler Plant and Dust Handler Systems.
Georgia-Pacific is one of the world's leading manufacturers of tissue, pulp, paper, packaging, building products and related chemicals.
• Recently, we performed a maintenance shutdown, replacing (2) 69 KV (High Voltage) switches, along with infrastructure repairs; this scheduled shutdown was strictly limited to 6 hours which was critical to plant operations. We met the owners' schedule despite severe inclement weather.
This Wal-Mart Distribution Center is for refrigerated products to be redistributed to Wal-Mart retail locations. This distribution center is a principal part of the entire order fulfillment process.
• We have worked for this facility and are currently working on their Refrigeration Systems and Controls. All pole lights have been replaced with LED lighting.
Rochester Wire & Cable Solutions currently maintains a state-of-the-art 400,000 square foot (37,000 square meter) facility. This manufacturing facility houses a wide variety of mechanical, electrical, optical, and environmental testing capabilities, as well as its own wire drawing mill which affords the company the highest quality carbon steel wire available
• We are working in their Culpeper, Virginia facility installing the equipment we removed from an existing plant (Oceaneering International) in Houston, Texas that they purchased from. We removed a total of 48 semi-truck loads and are now installing the equipment in this facility.
• A list of some of the equipment is: Extrusion machines, cabling machines, and Weaver Cabling machines. During this process, we were approached from the original owner of the machines who was interested in our work as well; they were very impressed with our crew's performance while in Texas.
• Currently we are working with Rochester staff to determine and design needed power upgrades and gear to support this newly relocated equipment.
Tenaska is one of the largest private, independent energy companies in the United States, with a proven record of success in design, construction, operation and financing of energy plants and in energy marketing
• We have worked for this client multiple times. We have installed Temp Power Infrastructure for this facility and have recently been awarded their "Contractor of the Year". This is a natural gas power plant. We have worked with them on many shutdowns and plant preventive programs and plant expansions. We are on 24 hr. call with them, and usually have to be there within the hour.