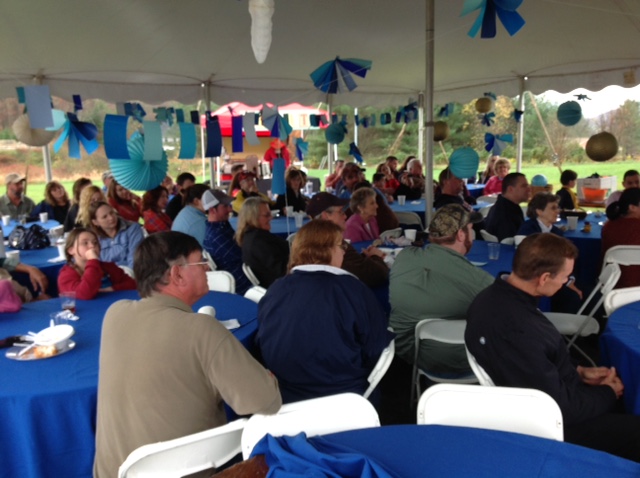 Company Celebration!
The company has been through a couple of very tough years, as everyone knows. The good news is that we've not only survived, but in the process we've been able to increase our profit margins on jobs and reduce our overhead so that in 2015 we are able to make a profit on much lower volume than ever before.
We wouldn't have survived if not for the dedication of our long-time employees, who have hung in there when we could not afford to give raises or pay bonuses. We have an unusually large group of 20+ year employees for a company our size, and these folks deserve a lot of credit!
– Dave Gilitnan
Prefabrication
Design's Prefab area has been expanded
Junction boxes being prepped for conduit and installation on Shane Reed's Tunnel project at UVA.
Mustafa Mohammad Asif cutting rigid conduit in preparation for threading. Utilizing the metal cutting saw speeds up the threading process; in some cases multiple pieces of conduit can be cut at once, the saw cuts cleaner, which shortens the time, spent deburring before threading it.