Woodberry Forest School
Work on the Woodberry Forest School included a new kitchen, dining, and math facility. The packaging included 80 percent LED fixtures and low voltage controls. There were 36 chandeliers in the dining area and 1 refurbished antique fixture in the main foyer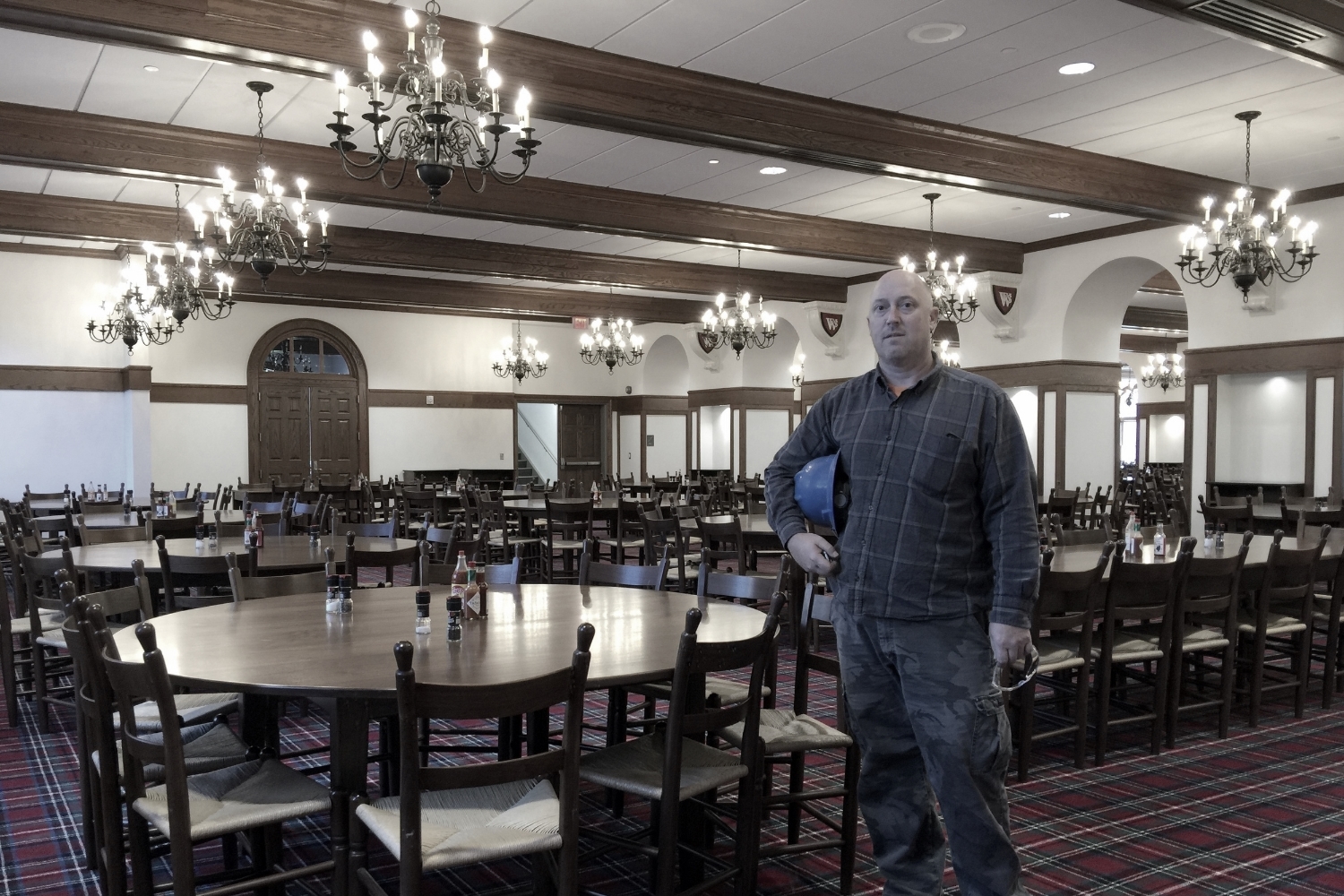 Jeff Shipley
Foreman Jeff Shipley stands in the dining room of Woodberry Forest School, where 36 chandeliers were installed.
Madison Wood Preservers
105 Lights Replaced
Madison Wood Preservers operates the world's largest wood treating facility in terms of physical size and treating capacity. Their 180,000 sq. ft warehouse which covers 4 1/3 acres houses huge expanses of prime treated lumber.
Benefits of Lighting Upgrade:
• Annual Energy and Maintenance Savings of $18,310
• 300 Watts per Lamp Saved
• 31,500 Watts Total Saved
• 30,000 Hours of Lamp Life Saved
• 5 Additional Years of Lamp Life
• Only 2.4 Years for Payback on Investment
Reduced Environmental Impact:
• Average Reduced Air Pollution of CO2/Year (In Lbs.) 297,198.72
• Average Reduced Air Pollution of CO2/Year (In Tons.) 148.60
Previous System:
400 Watt High Pressure Sodium
SONARAY Solution:
150 Watt Icebreaker LED